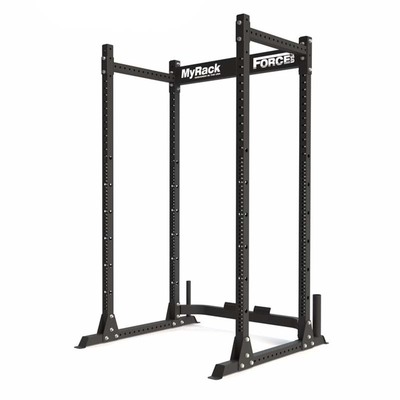 Force USA MyRack Modular System
The Force USA MyRack is the first truly custom power rack of its kind. Starting with the base unit ($499) you can build your own custom rack from the ground up to suit the way you train.
The MyRack is also the first Force USA power rack to offer a Monolift, lat pull down seat with knee holder and a globe grip chin-up bar for improving your grip strength! With safety's stronger than any weight you will be benching or squatting, so you can rest assured that you will be safe as you push out your 1RM.
The MyRack is the only custom power rack manufactured using state or the art fully automated laser cutting and robotic welding technology. Each production run is tested to meet our rigerous safety standards and weight ratings to deliver the safest and highest quality power rack to your training facility.
---
This category is empty! Please try another category or use our search function to find what you are looking for. If you require further assistance please contact us.