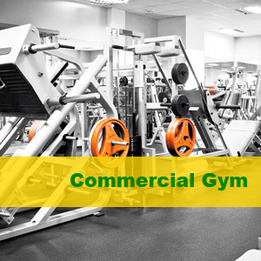 Commercial Gym Equipment For Purchase
Commercial Gym Equipment in Australia
Opening a personal training studio or gymnasium? The Aussie Fitness commercial division have all the commercial gym equipment you need for Perth, Sydney, Adelaide, Brisbane or Melbourne businesses. We help people lead healthier lives by providing affordable, top-range fitness technology that makes reaching fitness goals easier. We are the leading store for the design, selection, finance and installation of exercise gear across Australia.
Our selection of products are all ergonomically designed for an enhanced user experience. Manufactured specifically to meet your customers' exercise needs, state-of-the-art technology and innovative software suits people of all levels from hobbyists to athletes.
With hundreds of products available for immediate purchase online, you'll find fitness equipment that is perfectly suited to your facility. We source and supply commercial quality treadmills, ellipticals, rowers, exercise bikes and a full range of single station and multi strength equipment. Our comprehensive range of commercial gym equipment accommodates Sydney, Adelaide, Perth, Melbourne, Brisbane and exercisers across Australia.
As well as working with health clubs, schools, personal training studios, corporate and residential customers we have also garnered a reputation as reliable supplier of commercial fitness equipment for mining camps. Our reliable, durable machines deliver personalised workouts for a comfortable, motivating and effective exercise session for your members.
Aussie Fitness are here to satisfy all your gym or personal training needs. Our team are dedicated to providing you with an exceptional service and quality, affordable products that can be expressly delivered Australia-wide. Please browse our online catalogue below.
COMMERCIAL GYM FINANCE NOW AVAILABLE - CLICK HERE FOR MORE INFORMATION!
---