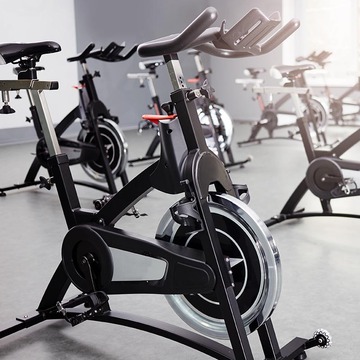 Buy Cardio Fitness Exercise Bikes
Exercise bikes are used for exercise, to increase general fitness, and for training for cycle events. The exercise bike has long been used for physical therapy because of the low-impact, safe, and effective cardiovascular exercise it provides. The low-impact movement involved in operating an exercise bike does not put much stress on joints and does not involve sporadic motions that some other fitness equipment may require.
Stationary bikes are also used to exercise for weight loss. A vigorous one-hour ride on a stationary bike burns about the same number of calories as running for an hour at 12 kmph.
Aussie Fitness Equipment stocks a huge range of upright, recumbent and spin bikes for home or commercial use. Check out our range online or call 1800 203 466 to talk to one of our fitness experts now.
---