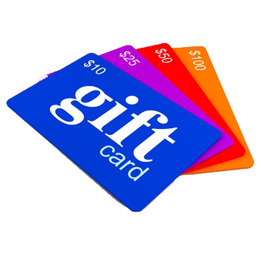 Fitness Gift Voucher
Can't Decide what to get? Why not get a gift voucher and let your special someone decide?
Order Instant Aussie Fitness Gift Vouchers via email
Instructions:
Add the Gift Card to your Cart
Fill out the Gift Certificate form online
Enter the recipients Name and Email Address
Select the Date and Time to send the voucher
Enter a personalised gift voucher message
We'll do the rest!
---