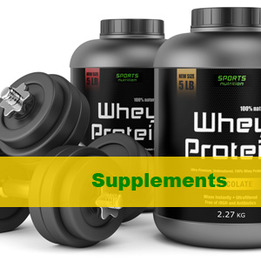 Buy Sports Supplements Online
Gym Supplements, Australia
Fitness has become one of Australia's leading online supplement retailers, helping aspiring athletes, bodybuilders, trainers, coaches, girls and guys achieve their health goals. Our diverse range of fitness supplements in Australia will cover any requirements, whether you're slimming down, bulking up or you're just in need of extra protein.
Aussie Fitness stocks a massive range of Protein Powders, Fat Loss Products, Amino Acids, Creatine, nitric oxide, testosterone boosters and multi vitamins. Whether your goal is to build mass, lose weight, support your health, build lean muscle or aid recovery we have a product to suit you. We help you transform your workouts with exceptional gym supplements for Australia-wide customers.
If you're serious about bodybuilding, we stock only the highest quality brands of muscle supplements in Australia. Our weight gainers, mass-building creatins and pre-workout supplements are specifically designed for hard gainers to increase strength, performance and endurance.
If toning up and losing weight is your ambition, Aussie Fitness have picked the best selection of quality fat burners, protein powders and fat metabolisers that money can buy. Increase performance and suppress the appetite for results that show.
Our fitness supplements in Australia all boast proven ingredients and unique formulations which get you real results. We also stock a vast range of nutritional support products, snacks and exercise accessories to help you get the most from your workout. Start shopping today.
---